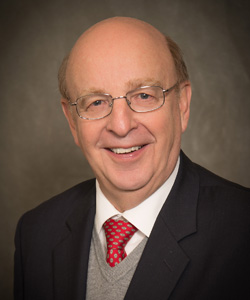 Bob Flohrs, Director
The Rev. Robert Flohrs is the Director for Wittenberg English Ministry as of May 1, 2015. Bob recently retired from the active ministry, having served Lutheran congregations in Minnesota, Florida, and Arizona. His last call was serving 5+ years as pastor of Trinity Lutheran Church, the International Lutheran congregation in Frankfurt, Germany.
Bob and his wife Rita reside in both Virginia and Arizona. They have two children. Daughter Robin McAvoy lives in San Tan Valley, AZ, with her family. She is a real estate agent and co-founder of Groundwork Ministries along with her husband Nate, a teacher. They have 7 sons. Bob and Rita's son Ryan and his wife Tammy live in Gainesville, VA, and have two children. Ryan works at Discovery Communications in Sterling, VA, and Tammy teaches piano.
Bob twice served as a WEM volunteer pastor in Wittenberg and has a love and commitment for WEM, its mission and ministry.
(540) 656-7517  |  robert.flohrs@gmail.com
Keith Loesch, Director Emeritus

Rev. Keith W. Loesch, WEM's founder and director, has enjoyed a career of more than forty years as an LCMS pastor to Lutheran congregations in North Carolina, Maryland and Virginia since his graduation in 1967 from Concordia Seminary, St. Louis.
Keith and his wife Joan live in Woodbridge, VA, and are the parents of two sons: Jonathan, a law enforcement officer in Fairfax County, Virginia, and Jeremy, a Lutheran pastor in Grandview, MO. Though born and raised in the farmlands of Missouri and South Dakota, Keith traces his ancestral roots to the towns of Rochlitz and Glauchau in the German state of Saxony. He has a passion for people, for the life and ministry of Martin Luther, and for the residents and visitors of the city of Lutherstadt Wittenberg.
(703) 494-0602  |  Keith@wittenbergministry.com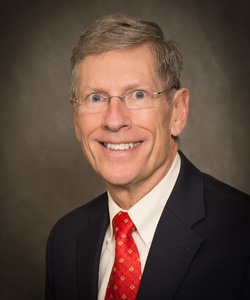 Deputy Directors – On-Site in Wittenberg
Don and Cheryl Klein, Co-Deputy Directors
Don is a retired librarian for schools in Oklahoma and Kansas. He has directed programs for advanced and talented students as well as serving as coach for Academic Bowl teams. Don enjoys studies in German Reformation history, language and culture. Cheryl is recently retired from a career of elementary school teaching in Lutheran schools in Louisiana, Nebraska and Oklahoma. Cheryl continues as full time organist at her Oklahoma Lutheran congregation. Both Don and Cheryl are graduates of Concordia University, Nebraska.
Jack Pfitzer, Communications and Deputy Director
In addition to his role as deputy director, Jack is responsible for communications and promotion for WEM, a new position created in 2014. A marketing communications professional for 40-plus years Jack retired in 2014 after serving eight years as V-P Education and Outreach with Concordia Plan Services. Prior to his years with CPS, Jack was in various positions with the LCMS' Board of World Mission including time as director of communications.
As an independent consultant Jack has led projects for Lutheran Hour Ministries, Lutherans in Medical Missions, and various church and school organizations. Jack also worked 17 years with Anheuser-Busch in marketing and communications. And before that he was chief of medical communications with the Veterans Administration in St. Louis and Omaha. After graduating with degrees in journalism and communications at the University of Missouri Jack spent six years in media instruction at Winona State University in Minnesota.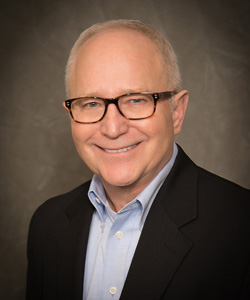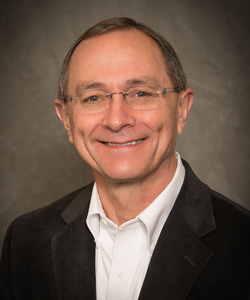 Tim Reaman, Deputy Director
Tim is retired from a long career with the U. S. Department of Agriculture. At USDA, he worked with various inspection and commodity procurement programs supporting domestic and foreign humanitarian food aid. He was a manager during the majority of his career and traveled extensively including Central America, Africa, and Europe.
Tim has been a member and lay leader serving in various roles in Lutheran Congregations located in Iowa, Hawaii, California, Virginia and Kansas. He has served on various boards and committees at the local and district level. He currently serves as Deacon in his current congregation. He has been involved with WEM for several years and is looking forward to serving again as a Deputy Director. He has a passion for the WEM mission and connecting with the local residents of Wittenberg.
Beth Schnabel, Deputy Director
Elizabeth (Beth) has been on the WEM Board for five years and started serving as a Deputy Director in 2013. During her time in Wittenberg, she also serves as a guest English teacher in several public and private schools. The German students and staff like her Midwest "perfect English" accent. While home in Ohio she works part-time as the Education Specialist for her local Soil and Water Conservation District.
Beth earned her Doctorate of Ministry degree in 2011 from Ashland Theological Seminary which prepared her to lead mission teams in the States and to international destinations. Her teams have served for Habitat for Humanity International-Thrivent Builds in El Salvador, Costa Rica, Poland and Joplin MO. She has led Hurricane Katrina Relief teams and eye-glass mission teams to Dominican Republic, Mexico, Tanzania and Puerto Rica. Beth has seen the transforming powers of the Holy Spirit while serving in the mission field. Her husband Charles joins her on many of the mission experiences.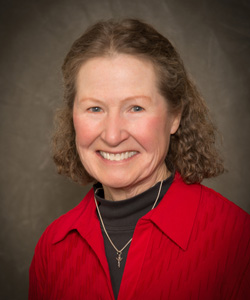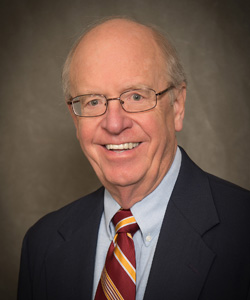 John Speckhard, Deputy Director
John is twice retired, first from a career of service as a Director of Christian Education and more recently from serving as Executive Director of Lutherans in Medical Missions, an agency that recruits and sends medical professionals for volunteer mission service into mission fields around the world. John began his service with the Wittenberg English Ministry in 2001. He brings high energy, competence and excitement to our ministry. John and his wife, Norma, live at St. Louis, Mo.